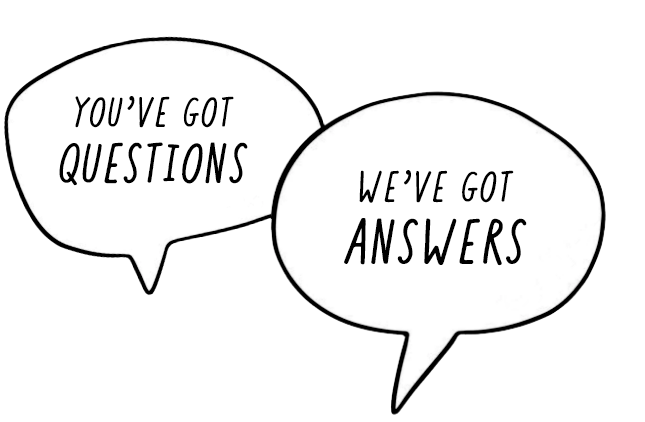 Collapsible content
What happened to Conscious Cultures? Do I even know you anymore?

You noticed! 

For the uninitiated: 

Bandit started out as Conscious Cultures, a plant-based cheese line born from the best intentions (to nourish others) in the lowest of places (a makeshift refrigerator cave in a basement beneath a Philly yoga studio).

Our processes have been refined these last few years, but our craft is exactly the same: Traditional cheeses made by time-honored methods that just happen to be plant-based, dairy-free and the darling of the likes of the New York Times. 

Fancy, right? Except…we're not. We're simply super serious about making delicious cheese. Our former name and logo started to feel out of sync with who we are at our core. So we became Bandit – the crew sneaking onto the cheese scene, dropping what has been dubbed by many as the most delicious plant-based cheese you'll ever eat.
Where can I find Bandit?

Get your hands on it here
Collapsible content
How do I get Bandit on my shelves?
What's up with shipping?

MOQ (Minimum Order Qty): 2 Cases

We ship weekly: Monday-Wednesday, in temperature controlled packaging, via UPS.
All orders are shipped within 3-5 business days from order confirmation. Available shipping rates are displayed at checkout, based on location and weight. Free shipping for all orders $400+, select "Free Shipping" at checkout.

For special orders, or guaranteed delivery dates, please contact us directly
Is Bandit hiring?

We're always on the prowl for curd nerds, culinary cohorts, and well-rounded folks to join the team. Bonus points if you can carry a tune (or just act like you can carry a tune). Hit us up with a short intro about what you do best along with your resume at howdy@eatlikeabandit.com.
Collapsible content
Is Bandit cheese gluten-free, soy-free, dairy-free and vegan?

Yep, Always and Forever, 110%!
What's Bandit's shelf life?

Our cheeses must be kept refrigerated and best enjoyed 4 weeks from wrap date. All cheese is marked with a "best by" date and batch# to ensure quality.
Can Bandit cheeses be frozen?

Our Philly Spread, hand-rolled logs and pre-cut Barn Cat wedges can be frozen for up to 6 months with very little change during the thawing/slacking process. We've had mixed results freezing our other varieties. While freezing is perfectly safe if handled correctly, we find that the integrity of the texture can be compromised. Sorry, cats.
What about nuts?

Nuts and tree nuts are our only major allergens. We hope to create an allergen-free cheese at some point in the future. Stay tuned!
Why cashews?

Fat. It's that simple. Fat is the flavor carrier of taste, texture, mouthfeel, and umami. Cashews have the right amount of fat and protein to bolster the fermentation and nuanced flavors cultivated by the cave aging process. 

Plus cashews provide a rich, creamy foundation that mirrors the texture, mouthfeel, and palate of a dairy cheese without any distracting texture or grit (or, y'know, lactose).
Can I eat the rind?

Hell yeah! Get in there! The rind is delicious, and is where our cave aged bloomies Barn Cat and Maverick get their flavor. Barn Cat and Maverick are classified as "surface ripened cheeses" meaning they ripen from the outside in, drawing flavor from the delicious enzymes that grow on their surfaces, creating the rind. Rinds a little too intense for you? Try pairing rinds with a sweet jam to balance things out.
Where is Bandit cheese made?

All our cheese is handmade in the best city on Earth: Philadelphia.
In, like, an actual cave?

Not quite! Our production creamery and cave aging facility are in the belly of the Bok Building, a former school turned shared workspace in South Philadelphia.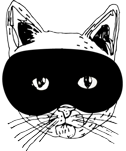 Got another Q?
We don't bite. Drop us a note, we love (e)mail!