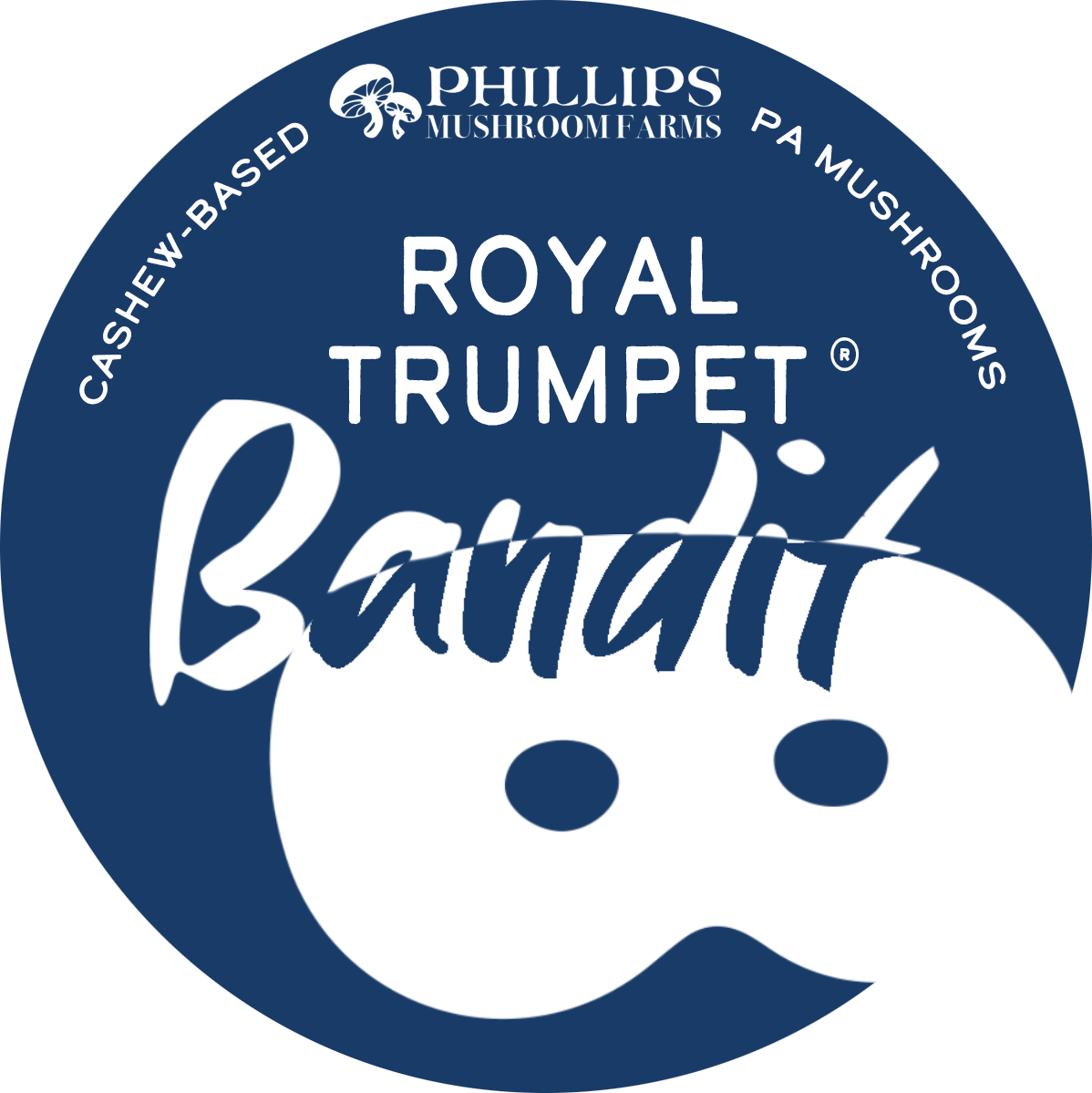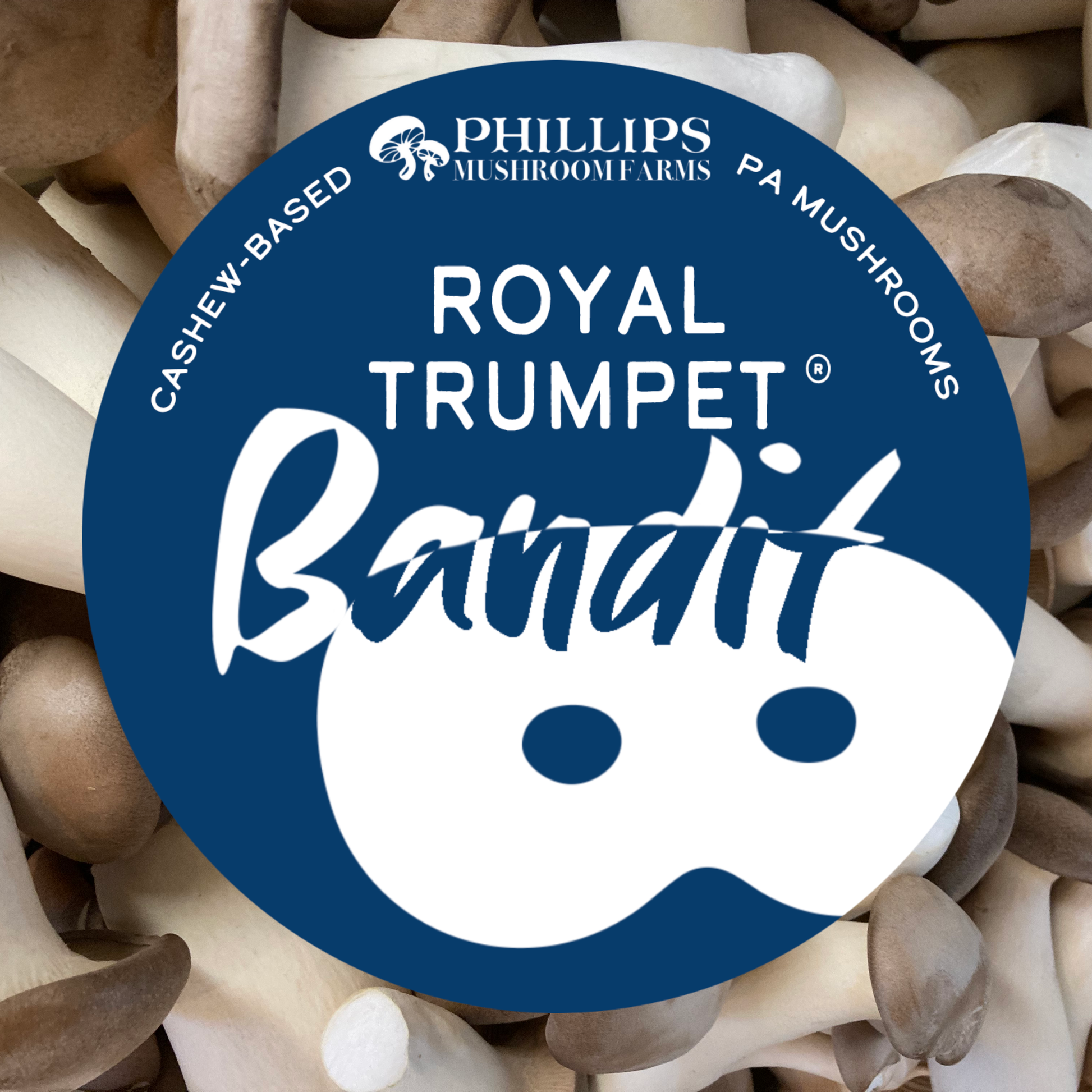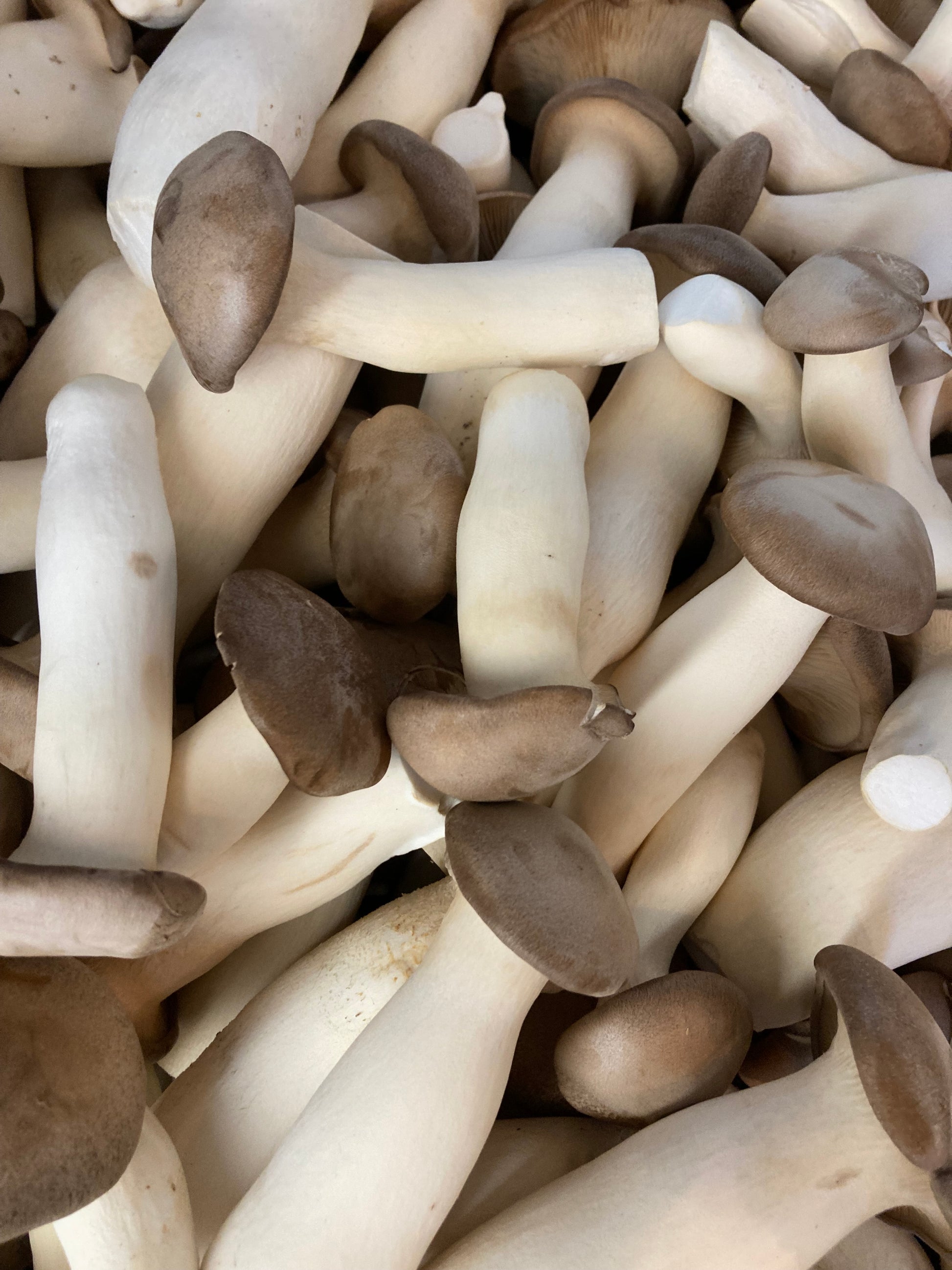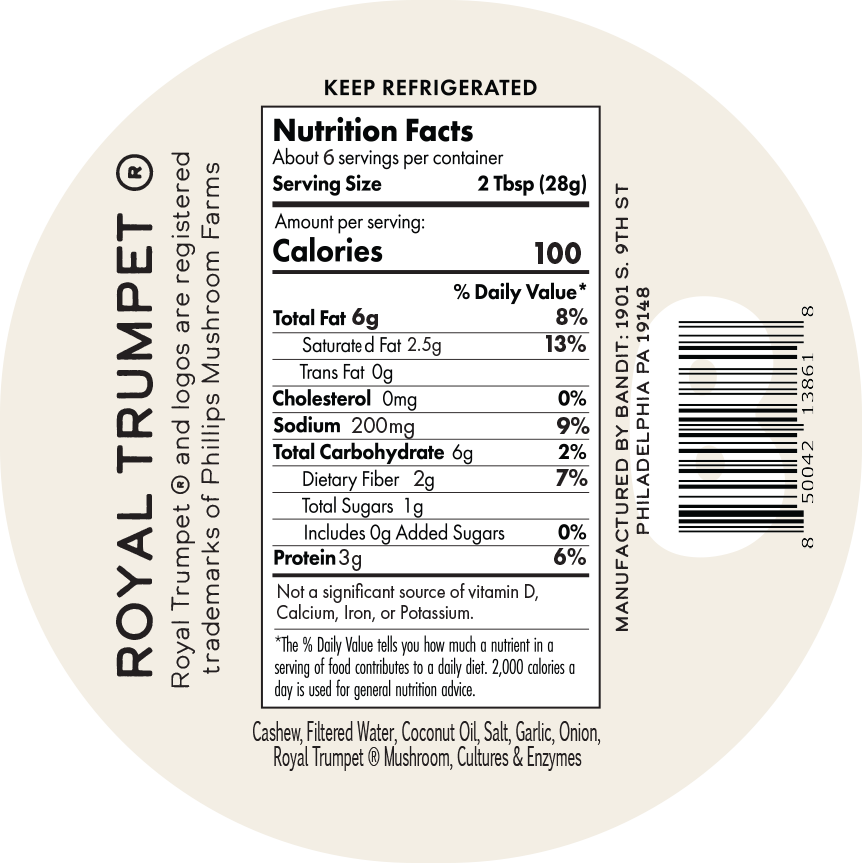 We partnered with Pennsylvania's own Phillips Mushroom Farms to incorporate their  Royal Trumpet ® Mushroom variety in this savory, flavorful, seasonal log. Perfect for the holiday table, these earthy, rich notes of mushroom umami, compliments a deep caramelized palate finished and rolled in chive powder. Cozy, comforting, tasty!
Phillip's Mushroom Farms has been family run for nearly 100 years cultivating and innovating in the Mushroom Capital of the World: Kennett Square PA. Famous for their commitment to quality and excellence in their field, Phillips Mushroom Farms is one of the largest suppliers in the US, with over 57 millions pounds of mushroom sales a year! https://www.phillipsmushroomfarms.com/
Available for a limited time only! 
---
Uses: spreads, dressings, charcuterie, crudité, and cheese boards
Plays nicely with: Roasted Vegetables, Hearty Breads, Pasta and Winter Fruits
Contans
cashews
Contains
coconut
---
wholesalers:
Login to see pricing and place your order.
Find some at a store near you:
---
Ingredients: Cashew, Filtered Water, Coconut Oil, Salt, Garlic, Onion, Royal Trumpet (R) Mushroom, Chive Powder, Cultures & Enzymes
Potential allergens: Cashews, Coconut
Hand crafted in Philadelphia
Made with love and cared for daily
View full details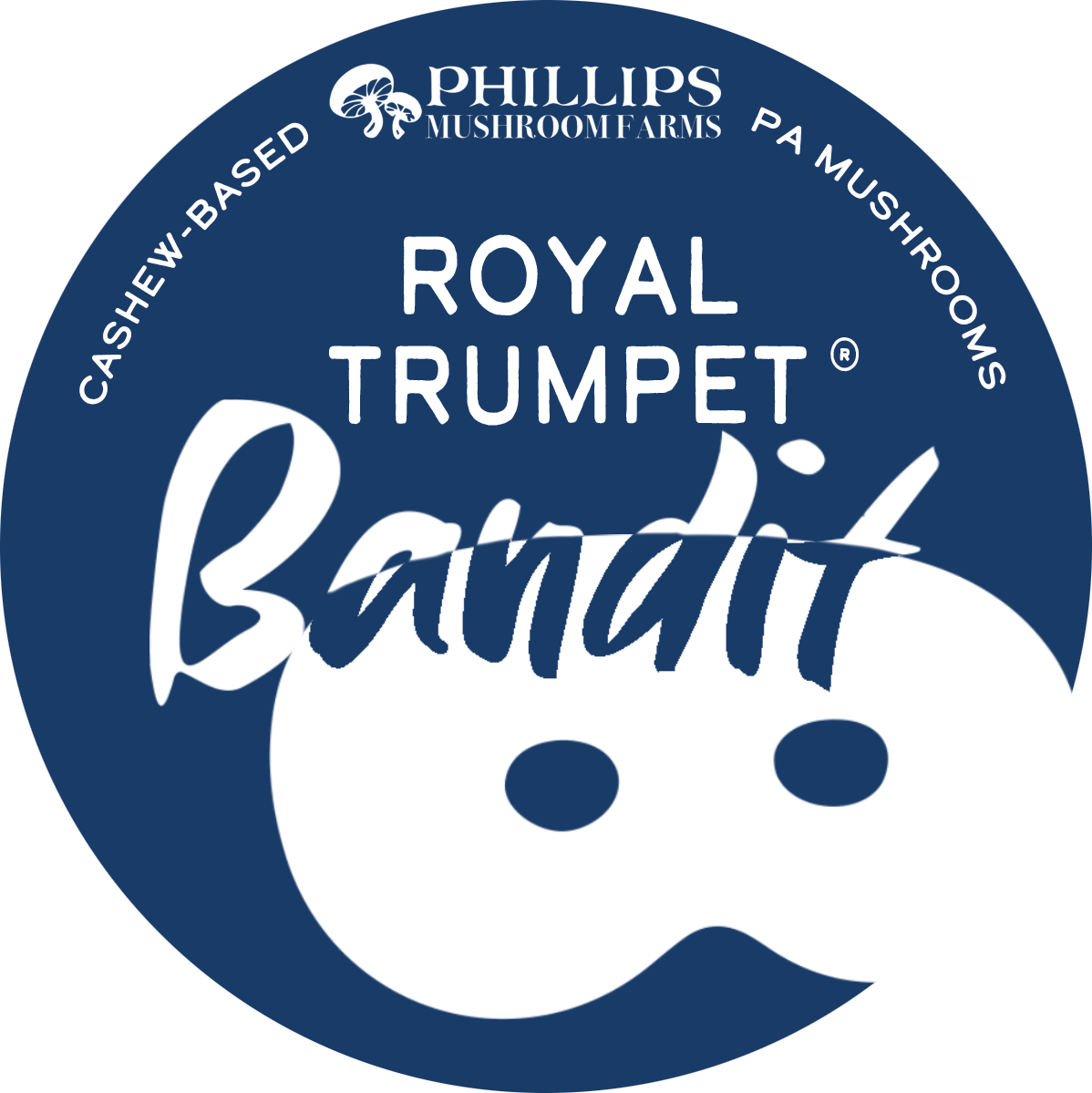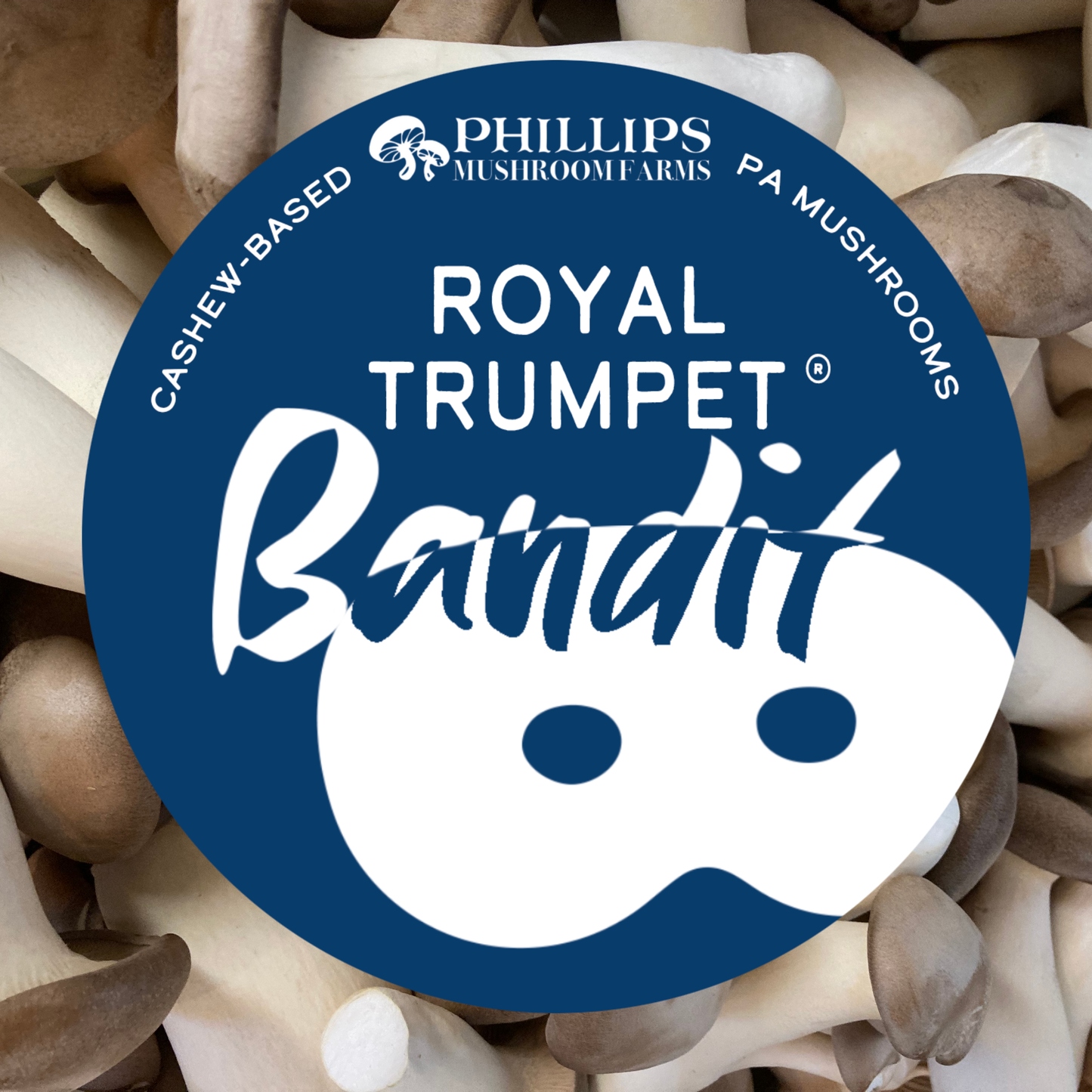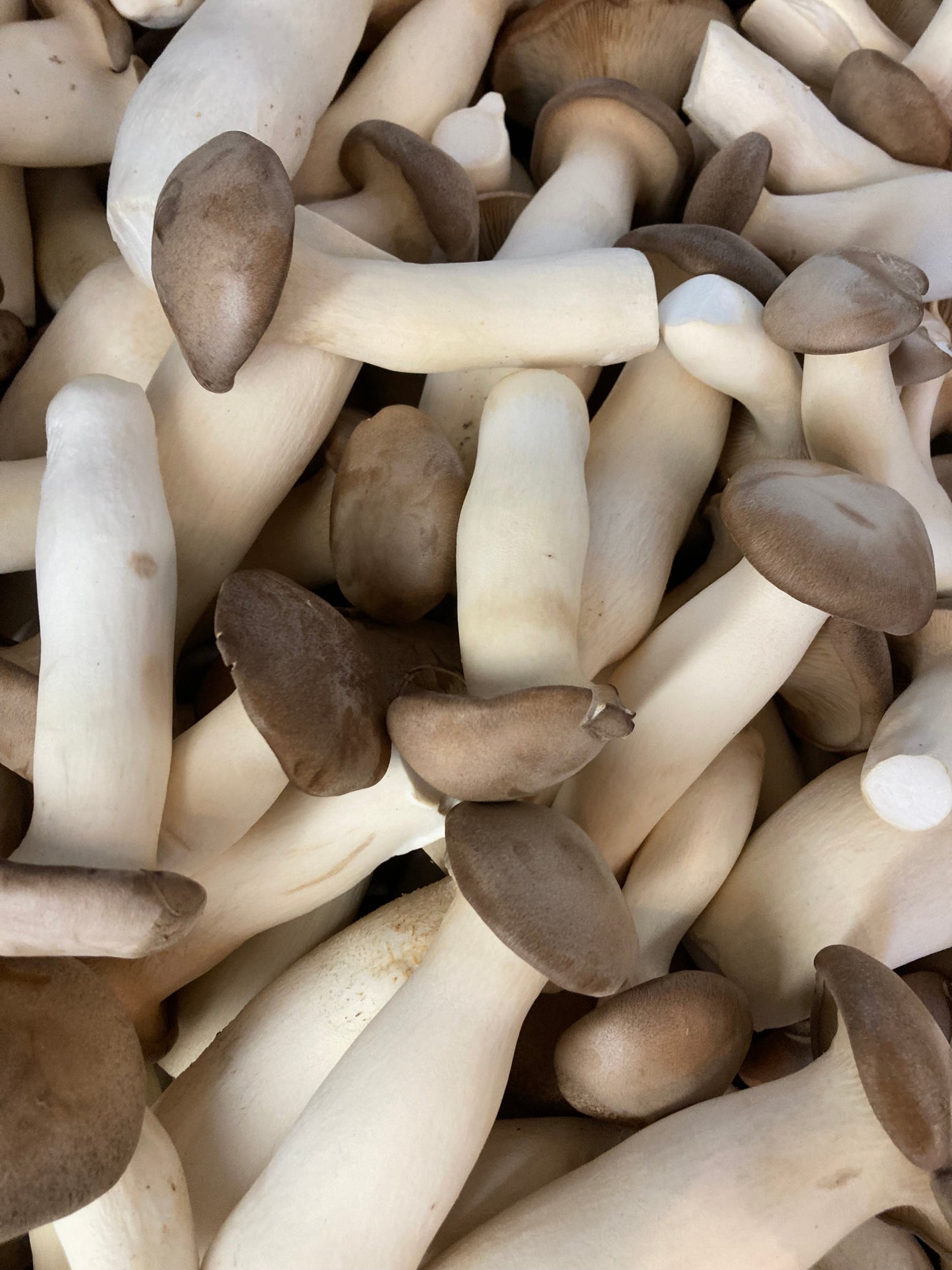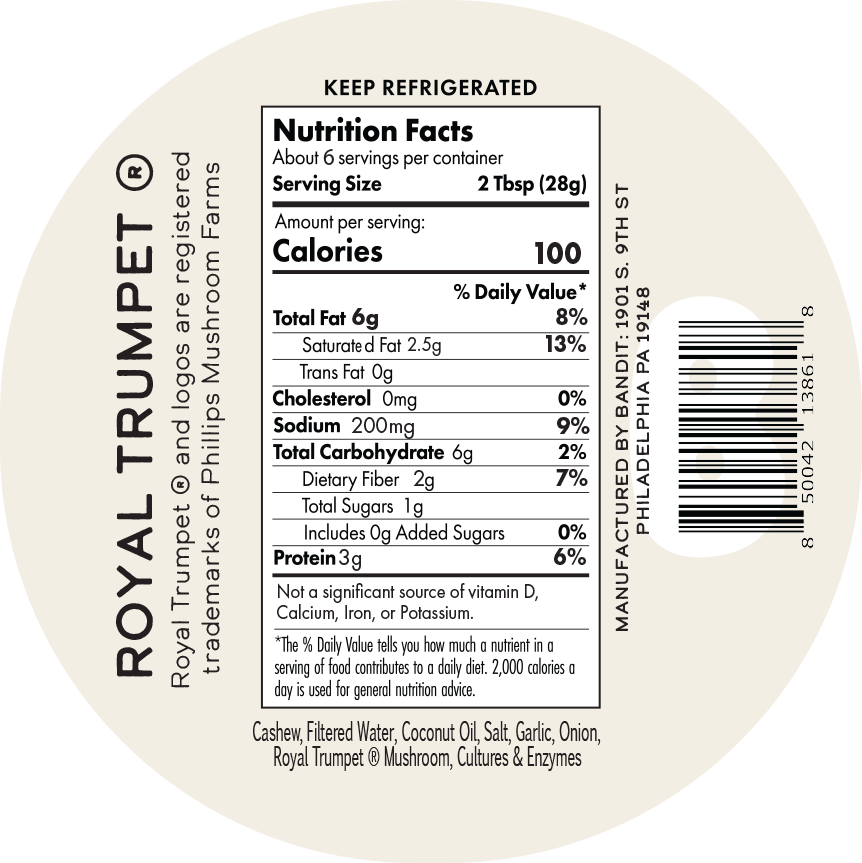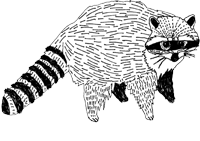 Have a special request?
Need a sizable amount of Bandit cheese because you're really really hungry? Or you've got a bunch of people to delight and impress? Send us a note with your request and we'll get back to y'all.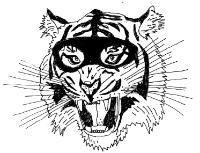 Have a question?
"I've searched high & low and I need even more Bandit intel!"